Description


CLICK IMAGE ABOVE TO VIEW INSTALLATION VIDEO
VIDEO URL:  https://youtu.be/Zz7QGvHo8ew    
COMPATIBLE VEHICLES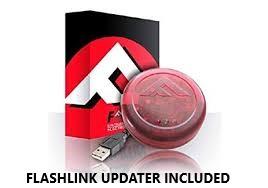 2019-2022 RAM 1500
2019-2021 RAM 2500,3500
GAS AND DIESEL AUTO TRANSMISSION
(SAME DEVICE DIFFERENT PROGRAM SETTINGS REQUIRED)
---
IMPORTANT PLEASE NOTE:
INPUT YOUR MODEL INFORMATION THE EBAY COMPATIBILITY
CHECK IN THE LISTING DESCRIPTION
THIS INFORMATION IS RECIEVED AND THE DEVICE CAN BE MORE ACCURATELY CONFIGURED SAVING YOU STEPS.
---
Includes Pre-Configured OEM Style T-Harness assembly, FlashLink Programmer and EVO-ALL!
FORTIN Remote Starter professionally assembled and configured by WarmCarNow.
---
CHANGE RUNTIME AND OPERATIONAL FEATURES
 FLASHLINK PROGRAMMER INCLUDED
(FLASHLINK AND FLASHLINK LITE REQUIRE WINDOWS 10 PC)
---
 REMOTE START FEATURE IS ACTIVATED BY YOUR EXISTING REMOTE
(KEY FOBS NOT INCLUDED REQUIRES YOUR EXISTING REMOTE).
---
DEFAULT RUNTIME PROGRAMMING-30 MINUTES
DEFAULT ACTIVATION METHOD- LOCK-LOCK-LOCK
---
REMOTE STARTING RANGE:
 Can be determined by testing how far your existing Key
Fob can lock the vehicle doors from.
---
 PLUG & PLAY INSTALLATION
ONE  REQUIRED WIRE TO WIRE CONNECTION
TWO PLUG IN T-HARNESS CONNECTIONS
Every item we sell is Flash Programmed, assembled and configured for simplified installation.
All remote start kits are complete kits. No extra parts ever needed to complete the basic installation.
---
UPGRADABLE BY ADDING 2-WAY REMOTES OR SMART-PHONE CONTROLLER
---
OPTIONAL CONNECTIONS:
1K RESISTOR PARKING LIGHT OUTPUT
(CONNECT FOR PARKING LIGHTS DURING REMOTE START)
REMOTE START OVER-RIDE SAFETY SWITCH INPUT
(OVERRIDE SWITCH INCLUDED)
---
PROFESSIONALLY ASSEMBLED WITH HIGH QUALITY PARTS