Description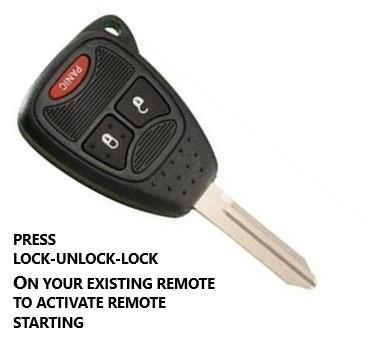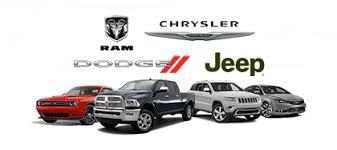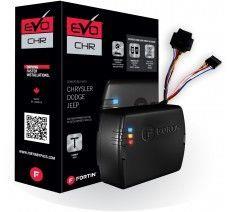 FORTIN Remote Starter professionally assembled and configured by WarmCarNow.
Press the LOCK-UNLOCK-LOCK ON YOUR OEM REMOTE to activate remote start function.
FLASH PROGRAMMED (NO FLASHLINK PROGRAMMER NEEDED)
LOCK-UNLOCK-LOCK ACTIVATION (ELIMINATES EXCESSIVE HORN HONKS)
REMOTE START FEATURE IS ACTIVATED BY YOUR EXISTING REMOTE (No remote key fob included).
Remote starting range can be determined by testing how far your existing Key Fob can lock the vehicle doors from.
100% TRUE PLUG & PLAY INSTALLATION
(ONE PLUG INSTALL)
Every item we sell is Flash Programmed, assembled and configured for simplified installation.
All remote start kits are complete kits. No extra parts ever needed to complete the basic installation.
RUN TIME SET FOR 30 MINUTES
UPGRADABLE BY ADDING 2-WAY REMOTES OR SMART-PHONE CONTROLLER
COMPATIBLE VEHICLES
2011-2014 Chrysler 200, 2007-2009 Chrysler Aspen, 2008 Chrysler Crossfire, 2007-2010 Chrysler Sebring (Convertible), 2007-2010 Chrysler Sebring (Sedan), 2008-2014 Dodge Avenger, 2008-2012 Dodge Caliber, 2007-2011 Dodge Dakota, 2007-2009 Dodge Durango, 2007-2011 Dodge Nitro, 2007-2008 Dodge RAM (Gas Engine only), 2007-2017 Jeep Compass, 2008-2013 Jeep Liberty, 2007-2017 Jeep Patriot, 2007-2018 Jeep Wrangler

OPTIONAL CONNECTIONS:
Parking Light Negative output (Parking light control requires optional relay)
REMOTE START OVER-RIDE SAFETY SWITCH INPUT ( When connected to chassis ground remote starting feature is disabled)
REMOTE START TRIGGER INPUT ( When grounded for 1 second remote start is triggered. Grounding again for 1 second turns off remote start)
PROFESSIONALLY ASSEMBLED WITH HIGH QUALITY PARTS
* Video is viewed by invitation only. Item purchase and Gmail address required.
**2016-2018 JEEP WRANGLER MY REQUIRE THE REMOVAL OF THE STEERING WHEEL TO ACCESS IMMOBILIZER PLUG