Description
2015-2017 FORD EDGE KEY-START
2015 -2018 FORD EDGE PUSH-TO-START
100% PLUG & PLAY INSTALLATION
PLUG IN 1 PLUG AND PAIR TO THE VEHICLE!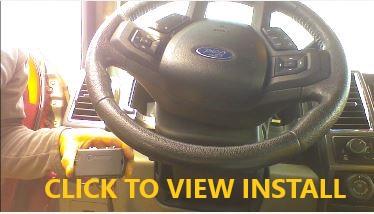 The Product installed on a 2016 Ford F150
**PLEASE NOTE**(VEHICLE MUST HAVE OEM KEYLESS ENTRY)


BRAND NEW FORTIN T- HARNESS Remote Starter professionally assembled and configured by WarmCarNow.
Press the LOCK-UNLOCK-LOCK ON YOUR OEM REMOTE to activate remote start function.
FLASH PROGRAMMED (NO FLASHLINK PROGRAMMER NEEDED)
LOCK-UNLOCK-LOCK ACTIVATION (ELIMINATES EXCESSIVE HORN HONKS)
REMOTE START FEATURE IS ACTIVATED BY YOUR EXISTING REMOTE 
(No remote key fob included).
Remote starting range can be determined by testing how far your existing Key Fob can lock the vehicle doors from.
Every item we sell is Flash Programmed, assembled and configured for simplified installation.
All remote start kits are complete kits. No extra parts ever needed to complete the basic installation.
REMOTE START TRIGGER INPUT ( When grounded for 1 second remote start is triggered. Grounding again for 1 second turns off remote start
SAFETY OVERRIDE INPUT (when connected to ground remote starting is disabled)
PROFESSIONALLY ASSEMBLED WITH HIGH QUALITY PARTS