Description
2015-2018 FORD F150 KEY-START
2015 -2018 FORD F150 PUSH-TO-START
PLUG & PLAY INSTALL VIDEO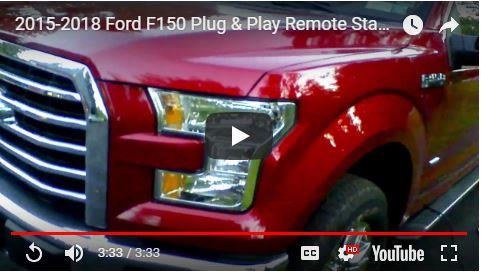 **PLEASE NOTE** VEHICLE MUST HAVE OEM KEYLESS ENTRY AND A HOOD SWITCH 
(See hood pin test procedure below)


BRAND NEW T- HARNESS Remote Starter professionally assembled and configured by WarmCarNow.
Press the LOCK-LOCK-LOCK ON YOUR OEM REMOTE to activate remote start function.

FLASH PROGRAMMED (NO PROGRAMMER NEEDED)
VERY EASY TO PAIR TO YOUR VEHICLE
SMARTPHONE UPGRADE 
REMOTE START FEATURE IS ACTIVATED BY YOUR EXISTING REMOTE 
(No remote key fob included).
Remote starting range can be determined by testing how far your existing Key Fob can lock the vehicle doors from.
Every item we sell is Flash Programmed, assembled and configured for simplified installation.
All remote start kits are complete kits. No extra parts ever needed to complete the basic installation.
Š The following remote start features can be configured via
the information display: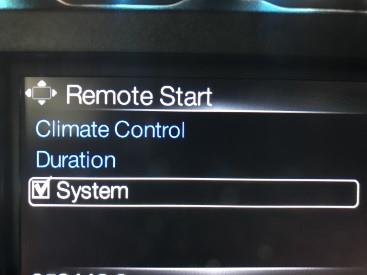 Š Climate control.                          
Š Runtime.
Š Remote start enable/disable.
PARKING LIGHT CONTROL HARNESS INCLUDED.
 (Wire and connectors included)
PROFESSIONALLY ASSEMBLED WITH HIGH QUALITY PARTS
Hood Switch Test:
YOU CAN CHECK FOR A HOOD PIN BY SITTING IN THE VEHICLE PRESSING THE LOCK BUTTON 3 TIMES WAITING 45 SECONDS AND RELEASE THE HOOD. IF YOUR ALARM SOUNDS YOUR VEHICLE HAS A HOOD PIN SWITCH.
ADDITIONAL TEST:
TURN THE IGNITION OF YOUR VEHICLE ON AND RELEASE THE HOOD.
HOOD AJAR LAMP WILL ILLUMINATE IN YOUR CLUSTER. IF THE HOOD AJAR LAMP ILLUMINATES YOUR VEHICLE HAS A HOOD PIN SWITCH.