Description
Plug & Play Remote Start configured for 2007.5 Dodge Ram Diesel 
Will Not Over Crank Your Vehicles Starter!!
Using a stand alone solution for the 2007.5 will over crank the vehicle.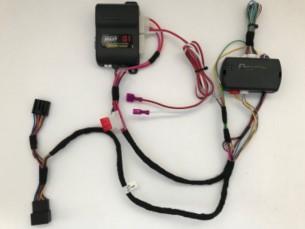 ACTIVATE REMOTE START FROM THE OEM KEY-FOB 3X LOCK 
ROCK SOLID REMOTE STARTING SOLUTION !

BETTER THAN A STAND ALONE BYPASS MODULE, RF KIT AND PROGRAMMER STYLE SYSTEM
Fully Assembled for True Plug in Installation. Simply unplug the vehicles immobilizer plug and plug T-Harness plug into ignition immobilizer and plug Vehicles Immobilizer Harness.
​
T-Harness, Bypass & Install Kit Included (CRIMESTOPPER LCPRO, Fortin EVO-ALL,  Fortin CHRT5) True Plug & Play remote start system.
​
Install of the Remote Start System requires 2 Plug in connections at the Immobilizer harness.
​
This kit is configured to make this install as easy as it can be. Kit is assembled with pre terminated and labeled connectors.
​
All kits are Flash programmed for the listed vehicles and pre-tested to ensure proper operation.
​
32 programmable options accessible WITHOUT A FLASH PROGRAMMER!

​

Negative lock and Unlock outputs to use on vehicles without Oem Fobs.

​

Negative horn output (Panic, Car-finder)

​

TURBO TIMER (1, 3 or 5 Minutes turbo timer built in)
Adjustable Glow Plug Delay (10,15,20 or hardwire glow plug monitor)
Adjustable Run-time (5-10-20-30 Minutes)
Built in parking light relay ( Positive or negative parking light activation)
True Plug&Play Fully-Assembled kit includes: Crimestopper LC4 Remote Start, Fortin Evo-All, Data Interface Module , Plug-In T-Harness, Connectors and Zip Ties. Manufactures Install and Programming Guide Included.
Configured for Installation on Listed Vehicles Simply Plug in and pair to the vehicle.
No Dealer Programming or Special Tools Required.