Plug and Play ALARM with Remote Start Kit 2010-2017 Toyota Tundra
Plug and Play ALARM with Remote Start Kit 2010-2017 Toyota Tundra
Compatible with and configured for 2010-2017 TOYOTA TUNDRA G-KEY
(WITHOUT FACTORY ALARM OPTION)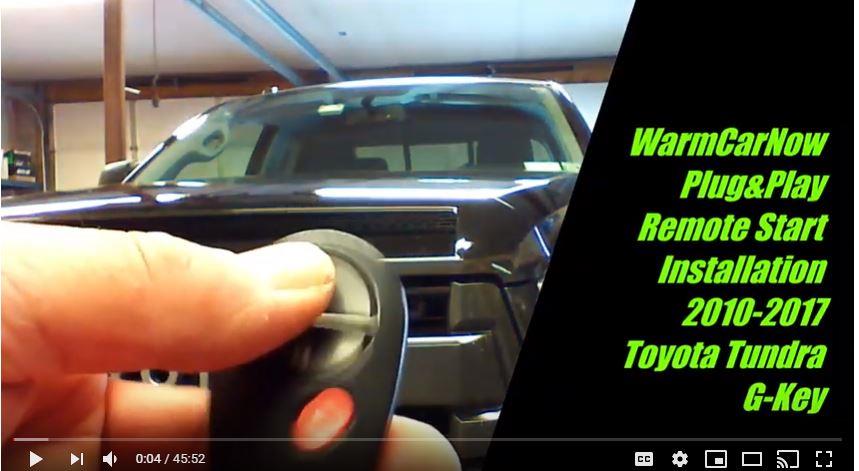 Click on Image to View Complete Installation Video 
Compatible with 2010-2017 Toyota Tundra G-Key Automatic Transmission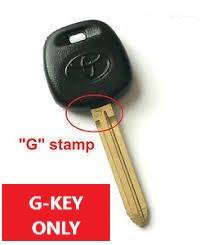 True Plug & Play, Fully Assembled, Flash Programmed, configured and Ready to Use Right out of the box!


FORTIN AUTHORIZED 
 (Only authorized on-line retailers qualify for manufacturers warranty)​

USE EBAY'S COMPATIBILITY SEARCH TO SEE ADDITIONAL COMPATIBLE VEHICLES AND VERIFY FITMENT.

TAKE THE HASSLE OUT OF ASSEMBLING THE ITEM FOR A ERROR FREE INSTALLATION.
 
FORTIN Remote Starter professionally assembled and configured by WarmCarNow.
Alarm system monitors the vehicle doors and includes a impact sensor that is adjustable.

impact sensor will detect impact to the vehicles body and glass. 

Alarm will ARM when vehicle is locked and DISARM when vehicle is unlocked from the OEM remote. (Controlled by the factory remote)

ALARM USES VEHICLE HORN ( SIREN NOT REQUIRED OR INCLUDED)
Press the lock button on the OEM Remote 3 times to activate remote start function
(3X LOCK START).
Fully assembled FORTIN EVO-ONE , IMPACT SENSOR AND T-HARNESS ASSEMBLY INCLUDED.
Remove from box and install.
(No programmer, dealer visit or special tools needed)
 
Vehicle must have OEM key-less entry and 1 or more OEM Key fobs.
REMOTE START FEATURE IS ACTIVATED BY YOUR EXISTING REMOTE
(No remote key fob included).
Remote starting range can be determined by testing how far your existing Key Fob can lock the vehicle doors from.
TRUE PLUG & PLAY INSTALLATION
(4 plug interruption required at vehicle ignition switch, BCM, Diagnostic Plug and TPMS Module).
 
​
Upgradable ( 2-Way RF-642-W or MyCar Smart-Phone Controller)
Every item we sell is Flash Programmed, assembled and configured for simplified installation.
All remote start kits are complete kits. No extra parts ever needed to complete the installation.
WarmCarNow pictures are the actual item not a stock photo or single picture used for every item.
Item requires 4 connection points:
Ignition plug (T-Harness plugs into vehicle ignition switch)

BCM PLUG (T-Harness plugs into vehicle BCM)

Diagnostic Plug (T-Harness plugs into diagnostic plug)

TPMS PLUG (Plugs into Tpms module)

HORN CONNECTION REQUIRED 

*****PLEASE NOTE  SYSTEM IS NOT RECOMENDED IF VEHICLE HAS A OEM ALARM.
(FOLLOW TEST IN INSTALLATION VIDEO FOR OEM ALARM)
 
PROFESSIONALLY ASSEMBLED WITH HIGH QUALITY PARTS
True Plug & Play, Fully Assembled, Flash Programmed, configured and Ready to Use Right out of the box.
Flash Programming and Vehicle configuration included. No special tools or dealer programming required.
FOR PRODUCT SUPPORT
PLEASE CONTACT US VIA TEXT MESSAGING
 
USE THE SUPPORT PHONE NUMBER ON THE DEVICE LABEL FOR REAL TIME SUPPORT